Experiences in

Biomechanics

We have over 20 years experience in the field of biomechanics especially finite element analysis for bone. We do not only develop and sell MECHANICAL FINDER but also offer consulting services using the software. Depending on your request, we provide just a modeling or all processes up to analysis and results.
Even if you do not know well about finite element analysis or what you can do with it, please feel free to contact us. Technical staff will ask your request and purpose, and after the discussion with you we will suggest and perform the optimum analysis on that.
If you are MECHANICAL FINDER user you can receive the project data so you can use it for another analysis by modifying the model or changing the condition.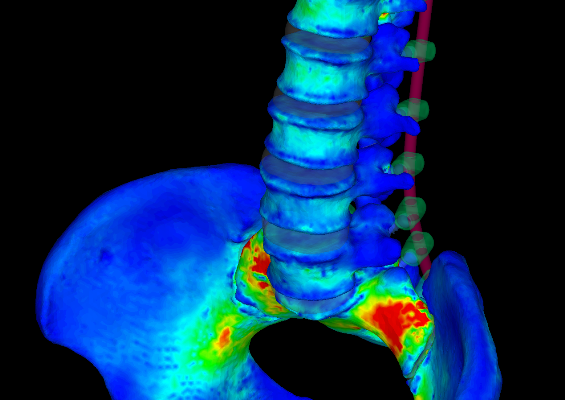 This service is just for MECHAICAL FINDER users and provides only a modeling. We will provide the constructed model as project data. It is recommended for those who are considering complicated models but want to perform the analysis efficiently.
Please also contact us if you need only geometry data such as implants. We create geometries and provide them in STL format.